Listen Here: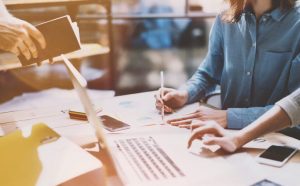 David Corbin has been inspiring and educating people for more than 28 years as a keynote speaker and business advisor in the areas of Marketing, Branding, Organizational and Culture Development, Sales and more. David is an author of many books including Preventing Brand Slaughter: How to Preserve, Support & Grow Your Brand Asset.
Preserve & Grow Your Brand
Tell us a little about yourself and how you help companies protect and grow brands.
Why would someone hire you over the next branding consultant or speaker?
What deliverables do you provide your clients? What do you promise?
Who would be your ideal client? Who is most successful when working with you?
What piece of advice would you offer our listeners?
To learn more about David M. Corbin, his services and many books including Preventing Brand Slaughter: How to Preserve, Support & Grow Your Brand Asset, visit www.DavidCorbin.com
This podcast is brought to you by Annie Jennings, of the national publicity firm, Annie Jennings PR and creator of the EliteWire online magazine. Learn more about Annie Jennings at www.AnnieJenningsPR.com