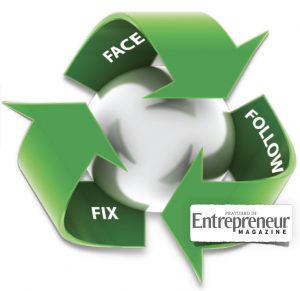 We are honored to be included in this important and timely list of game-changers- a list just published by Entrepreneur Magazine.
There is so much that we can't so right now … And …  There is so much that we CAN do right now.
Here's an excerpt from the article by Cheryl Snapp Conner:

"Entire sectors such as tourism, live performance, in-depth training, and conferences are either frozen in time or have fallen entirely away. We must invent the new paths beneath our feet as we go. But there are some innovators forging the way, and whose lead we can follow.

With the help of my friends in leadership training, I've identified a set of presenters who are transforming crisis into opportunity and moving participants to find their strengths and make positive changes in these challenging times. Each of them is equipped to inspire listeners to achieve more than they think possible and to build amazing teams and companies for right now. Their expert advice can shave seasons of frustration and false starts off your journey toward newly defined goals.

Legendary accomplishments aren't reserved for only elite military forces or 'rock stars' in business or sports. Whether you're looking to create a change in yourself or your team, these presenters can offer a message-and-media-rich experience for virtual conferences and interactive webinars when organizations are dispersed geographically or working from home, as they've mastered the art of reaching mass numbers of participants while facilitating two-way communication in real-time and expanding the potential for on-demand participation.

I acknowledge each of these individuals for transitioning well and moving fast to meet the needs of our "new normal" in meaningful and powerful ways."
We are all 'going for it' as we can. There is much opportunity before us and we will do well to collaborate to 'stay awake', 'ILLUMINATE and FACE, FOLLOW and FIX what and where we can.