DAVID CORBIN – SPEAKER
CLICK on one of the icons below for David's video description of these keynotes.
KEYNOTE SPEECH TOPICS:

Building a culture that's innovative, engaged, committed, promotes 'ownership' by illuminating the negative in a positive light.

Leading ourselves and others through the 'whitewaters' of change.

Building a Total Service Mentality

How to preserve, support and grow your Brand Asset Value.
BOOK DAVID FOR YOUR NEXT EVENT
FEATURED QUOTES
BY DAVID CORBIN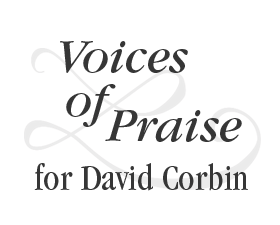 "On behalf of the entire NIGA Staff and Board of Directors, I would like to thank you for contributing your time and expertise in presenting "Customer Service Training for Casino Employees" at the Trade Show. Record numbers of people attend the workshop and, according to feedback, were pleased with the training they received. Thanks to your assistance, the NIGA training workshops were once again a wonderful success!" – Megan Taylor-Speaker Coordinator, National Indian Gaming Association (NIGA)

"I can say without hesitation that David's workshops, trainings and consultations have contributed not only hundreds of thousands of dollars to our bottom line but also moved us all closer to our personal goals as well." – David J. Gilman, ABOC, NCLE. Dir. Training Kaiser Permanente

"On behalf of Inc. Magazine thank you for your exciting Marketing Mentality programs. You were rated in the top 5% of all of our speakers!" – Beth Sheehan, INC. Magazine

"Known as a mentor to mentors, Dave Corbin is just that. Dave was the keynote speaker at our annual conference earlier this year. I was amazed at how quickly he understood exactly what I expected of him and he delivered with flying colors!
After leading a 2 hour breakout session for our front office staff, he still managed to captivate the audience at the general session for the full hour. Our staff still raves about the experience months later. We are also seeing measurable results in our staff's attitude towards our customers." – Amir Hadar, CEO – Hearing Life USA

"David Corbin's books and speeches are loaded with brilliant, instantly useable ideas on how to deliver extraordinary service to everyone, every time." – Mark Victor Hansen, Co-creator #1 New York Times best selling series Chicken Soup for the Soul

"In my 14 years of exposure to TEC, INC., and YPO, I have heard hundreds of speakers. You are one of the best of the best. Besides being a great speaker, you did something even more valuable you provided the most insightful message that group has ever heard. Over half of the people have already contacted me and told me what a difference you are making in their thinking. Thanks so much for such a great job." – James Bleech, C.E.O., Parliment Steel

"David Corbin helped us to bring all the staff that are part of Permanente Vision Services – optometrists, opticians, clinic assistants, receptionists, etc. – to a common level of understanding on best practices and necessary performance levels in the areas of customer service and teamwork. He spent time learning about our operations, then brought together numerous theories from different sources and applied those theories to specifics of our operations." – R. Mitch Rutledge, Administrator, Kaiser Permanente Services