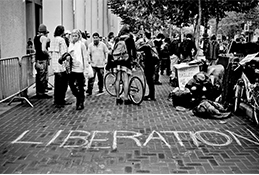 Have you ever had a rush of gratitude just swarm up from within…and have it sustain? Well, having just returned from Bulgaria- where I addressed 1200 emerging entrepreneurs- Im consumed with gratitude.
See, since I was a kid, I've always been an entrepreneur. From selling cans of soda out of a garbage can filled with ice (at little league games) to creating and selling software and associated hardware packages, and from shoveling show, mowing lawns to packaging and selling music programs to hospitals….and much in between….I've enjoyed the joys and challenges of being an entrepreneur. So, it was fantastic last week being with so many budding entrepreneurs from all parts of the former Soviet Republic- countries I'd only heard about- all whom were under the oppressive regime of the Communist. There was simply no way to create a business, a better life for self and family…unless in the dangerous underground.
Then the iron curtain lifted and the rush of opportunity created, for some, a rush to entrepreneurship.
MY JOY WAS IN ADDRESSING THE SMALL PERCENTAGE OF COURAGEOUS PEOPLE WHO SAID "YES" TO THE OPPORTUNITY, "YES" TO THE HARD WORK AND "YES" TO THE LIFE OF THE EMERGING ENTREPRENEUR.
These people were like sponges. They listened with their whole being. They watched me carefully as I spoke and when Katya was translating my words into Russian. They were HUNGRY! They were appreciateive. They were present and they were processing.
Now, some of these people were already earning 5 figures per month. Not too shabby. And they were the ones coming up to me with a translator, asking questions and taking notes. They were humble, hungry and happy…and it was contagious. Since being with them, I've been traveling in France. Everywhere I go, I am focused on seeing what entrepreneurs have created. Stores, shops, restaurants… so many were started by the courageous entrepreneur who just wanted more.
In fact, the amazing restaurant that where we ate the other night, one of the top restaurants in the world, Troisgros, is owned by chef Michel. He is a perfect example of the business owner who is constantly moving things forward, growing, creating and expanding. This takes a ton of work and courage at first. Then it takes courage and capital…all raised from previous bouts of care, courage and action.
I love the spirit of the entrepreneur. There are some of us who believe that if the USA doesn't create 20million new entrepreneurial jobs by the year 2020, we're screwed. Yes, done with. Kaput.
So, with this in mind, my business partner, Ishwari Jay and I have created a webinar that is laden with many of the business skills that we've discovered, created, learned, taught and applied in our own businesses.
You are invited to attend by signing up at http://bit.ly/getrealforresults